I am not really into nail polish but the past few weeks, I just found it nice to have colors on my nails. However, when I had to remove them already, I realized that we run out of nail polish remover at home. I had to buy one as soon as I can because the polish already looked ugly. lols.
While looking for the nail polish remover at Watson's, something with cute packaging caught my eyes. See for yourself: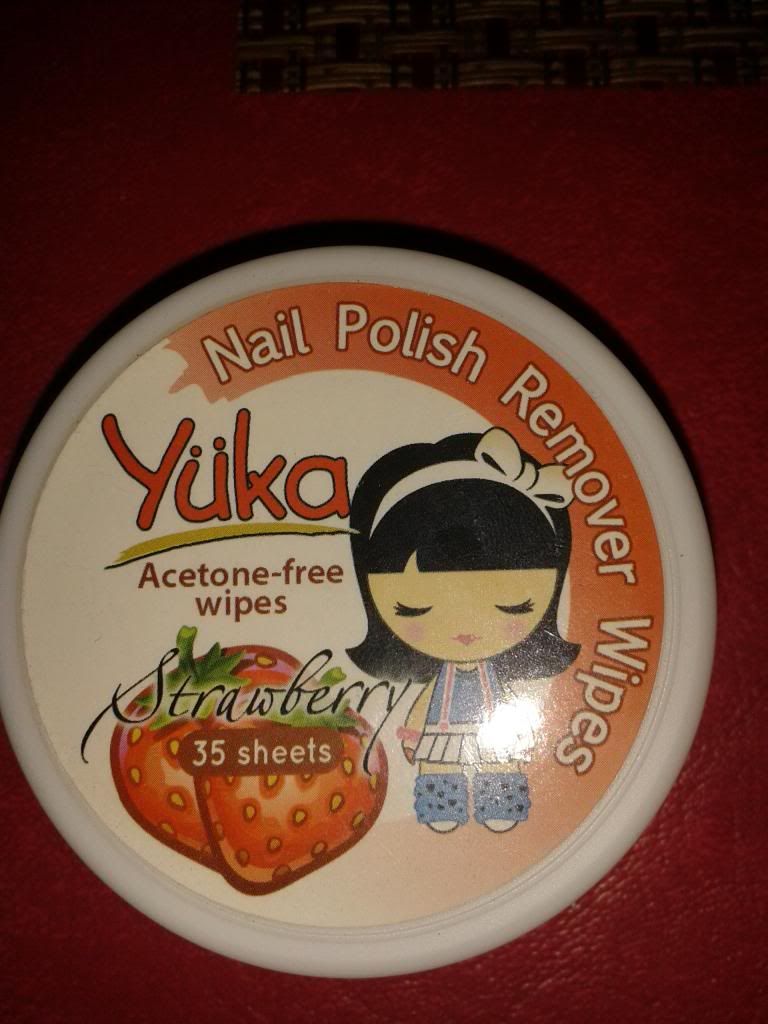 Yuka Nail Polish Remover Wipes
I had second thoughts at first whether I should buy this one or the regular nail polish remover. Why? The regular polish remover is just 20php+ while this one costs 60php+. However, when I read the label that says Yuka Nail Polish Remover Wipes is acetone-free, I decided to give it a try.
Did you know that being exposed to certain levels of acetone may cause harm to us? Breathing moderate-high amount of acetone may cause irritation to the lungs, eyes, throat and nose. It can cause dizziness, drowsiness and even unconsciousness in severe cases. Though exposure to minimal amount of acetone could cause no harm to human body, it is still best to just avoid it as much as possible, right?

:)
Going back, here's how to use the wipes: (as printed on the packaging)
1.
Take out one piece and rub it against your nails until polish is removed.
2.
Close the container tightly after every use.
3.
Wipes can still be used even if not as moist as before.
I've already said that I liked the packaging because it's cute. In addition, it contains all the information you need to know such as the "how-to-use" portion, ingredients and the expiration date. One downside though is this: opening the container requires effort especially if you've got sweaty palms.

:p
The wipes are scented and the scent lingers even after you washed your hands. As you can see from the photo above, I got a strawberry-scented one. Other scents available in the store where I bought it are orange and grapes. I cannot say that I like the scent as I find it too strong for me but I cannot say that I don't like it either. I guess I am somewhere in between. :p
When I used the wipes, I noticed that it effectively removed the polish on my nails. But, the wipes dry up quite faster than the regular polish remover. I had to use two wipes to fully remove the polish on both my hands.
Other good points of Yuka Nail Polish Remover Wipes:
No cotton needed.

Non-drying ingredients.

Trendy and Fashionable.

No mess. No spills.

Handy and easy to use.
There you go! Have you used this nail polish remover before? Do you have anything else to recommend that is better than this one? Tell us in the comment box below!
:)